Prior authorization leads to countless obligations and complexities for hospitals and health systems, as well as for the professionals who work in them.
A survey conducted by the American Medical Association (AMA) found that 88% of physicians described the burden associated with prior authorization as high or extremely high. Additionally, 79% of survey respondents said the prior authorization process always, often, or sometimes leads to patients abandoning a recommended course of treatment.
This is troubling in light of two key responsibilities for every healthcare provider: providing high-quality treatment to patients and capturing the revenue needed to maintain operations and provide care to the local community.
Robust and effective automation, built specifically for providers and leveraging machine learning (ML) and artificial intelligence (AI), can address the delays and denials caused by prior authorization. With the right solution, your organization can move past the limitations and complexities inherent in authorization systems based on phone calls, faxes, or stand-alone robotic process automation (RPA).
Prior auth is a great example of a workflow that isn't monolithic. There is a ton of variability, which makes it particularly ill-suited to narrow, inflexible approaches like RPA. Organizations need to incorporate the correct solutions for the problems they're trying to solve.
Where should your organization start when it comes to automating the many components of prior authorization? Prioritizing the following three areas can lead to effective modernization.
1. Identifying Prior Authorization Requirements
Individual payers define the specifics of their own prior authorization process based on an analysis of medical necessity and clinical criteria. There is no single set of standards that every health plan follows to make authorization determinations. These organizations also regularly review and update their requirements, leading to additional variation.
It's up to a provider to sort through these requirements and submit each and every prior authorization request in a compliant and complete format. In the past, and even currently for some organizations, extensive manual review was required to address this prior authorization requirement.
Traditional RPA is sometimes used in an attempt to streamline workflows and reduce the burden of requesting prior approval. However, changes to a payer web portal, rule, or process — or even a small update to a prior authorization form — can lead to frequent breakdowns due to the inflexible nature of stand-alone RPA. Keeping these inflexible RPA bots updated requires significant attention — from staff or expensive consultants.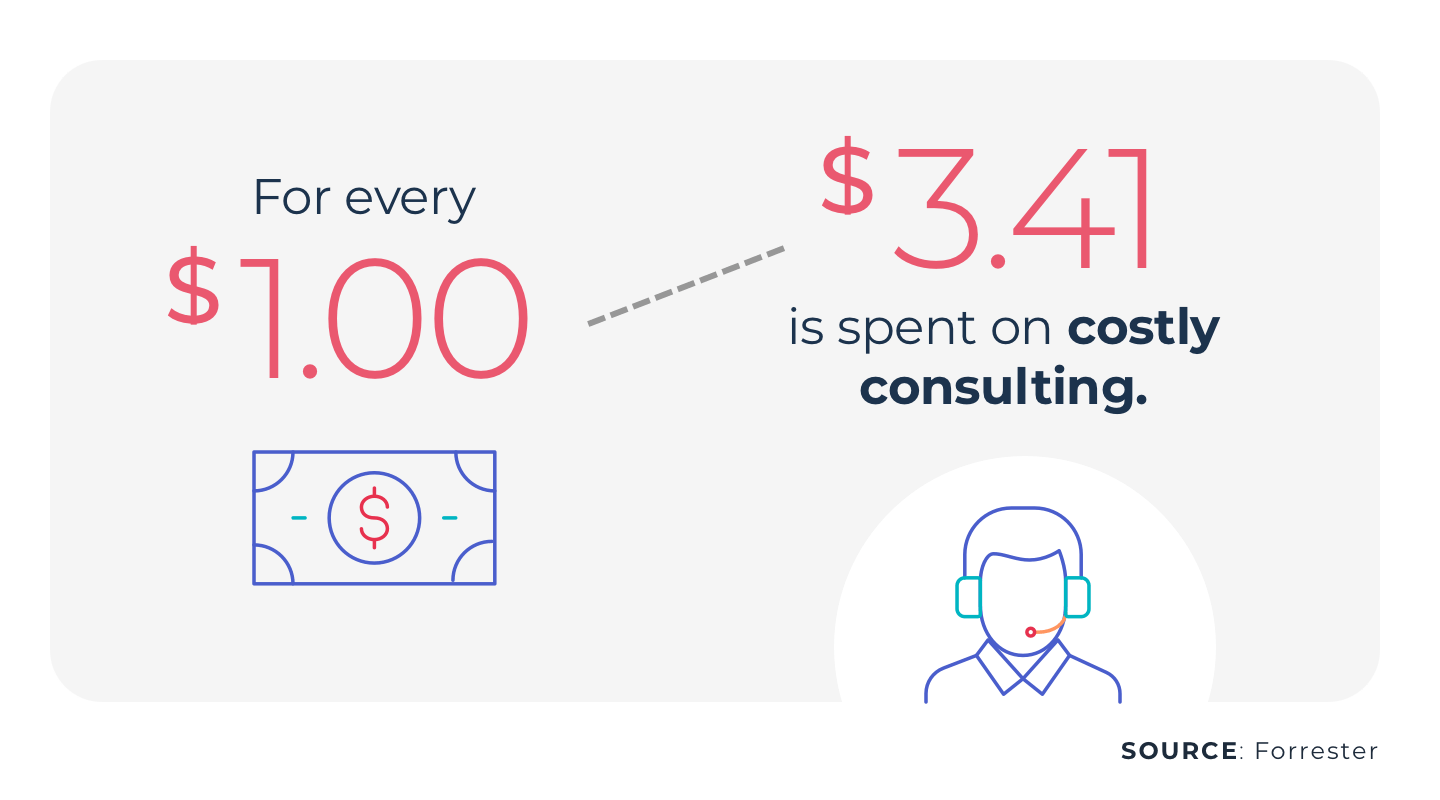 ML and AI can adapt along with these payer-side changes, keeping up with prior authorization criteria and workflows as they're updated. Through their own intrinsic flexibility and the targeted support of revenue cycle experts, true automation maintains its relevance and accuracy in terms of identifying requirements and complying with them, mitigating the potential for an incorrectly submitted authorization request.
Read more about how automation can address the challenges of prior authorization.
2. Submitting and Tracking Requests
Aligning with requirements is only one part of the process. For efficient operations throughout the prior authorization workflow, providers need a solution that can reliably submit every authorization request and track it to completion.
According to AKASA's report "New Productivity Benchmarks for the Healthcare Revenue Cycle," it takes more than ten minutes for the average revenue cycle staff member to process a denial (including providing additional information, fixing errors, crafting arguments to support the appeal, etc.)
Manual workflows burden staff with significant work. The same AMA survey found physicians and staff spend two full business days, or 16 hours, each week completing requests. RPA might seem like a viable alternative. However, it can only reliably support providers in a totally unchanging environment — something that doesn't exist in the exception-driven world of healthcare.
With AI and ML, combined in a robust automation solution, providers enjoy an adaptable, intelligent system for submitting and tracking each and every prior authorization request form.
AKASA has developed a unique platform called Unified Automation™. This technology can and will adjust to changes made by payers and systems. Using an expert-in-the-loop approach, if an exception or edge case emerges, the technology triages it to one of AKASA's human revenue cycle experts who solves the problem. This not only addresses the specific issue but trains the AI to handle it autonomously in the future.
3. Predicting and Responding to Denials
Denials are at an all-time high right now. In many strategies designed to address prior authorizations, staff must step in to handle a denied request. And while they can have an inkling that a request may be rejected, they can't truly predict how a coverage determination will play out.
RPA on its own, meanwhile, can only follow the rules previously set for it. This technology lacks the capacity to analyze information related to prior authorization or proactively notify staff about the likelihood of a request denial.
More robust AI-driven automation facilitates the identification of requirements and submits and tracks requests. But it also has the power to predict and respond to denials, with that capability increasing as it learns over time — both on its own and through the targeted input of experts ready to jump in when a unique situation related to a predicted or actual denial emerges.
AKASA offers an automation solution that fuels more efficient operations in terms of prior authorization: Unified Automation®. Our proprietary technology integrates with your EHR and billing systems to improve efficiencies within the revenue cycle.
Using RPA as a foundation and adding in AI, machine learning, and human expertise, AKASA can identify authorization requirements for patient services to be rendered, initiate sending request forms to patients' insurance providers via payer websites or fax, check on authorization request submission status, and document in the EHR. By automating prior authorization, hospitals and health systems may be able to avoid denials, increase patient satisfaction, and reduce the risk of appointment delays or reschedules.
Schedule a demo to learn more about how AKASA can help your organization.