Product
PRIORITIZE AUTOMATION TO ACHIEVE THE GREATEST REVENUE CYCLE OPERATIONS SAVINGS.
PRIORITIZE AUTOMATION
Prioritize High Volume RCM Activities to Achieve Measurable Impact
AKASA's Unified Automation™ approach works across the revenue cycle using your existing systems and established processes. The software autonomously observes and documents processes, capturing multi-modal data which provides a 360 degree view of all workflows, not just a fraction of them. Broken or inefficient workflows are corrected and unnecessary work is eliminated. Finally, we combine automation with our team of revenue cycle experts who step in when the system encounters an exception or something new (including changes in business processes and outlier cases). The system learns from the actions these experts take so it can autonomously complete this work going forward, pushing outlier cases further and further to the margins.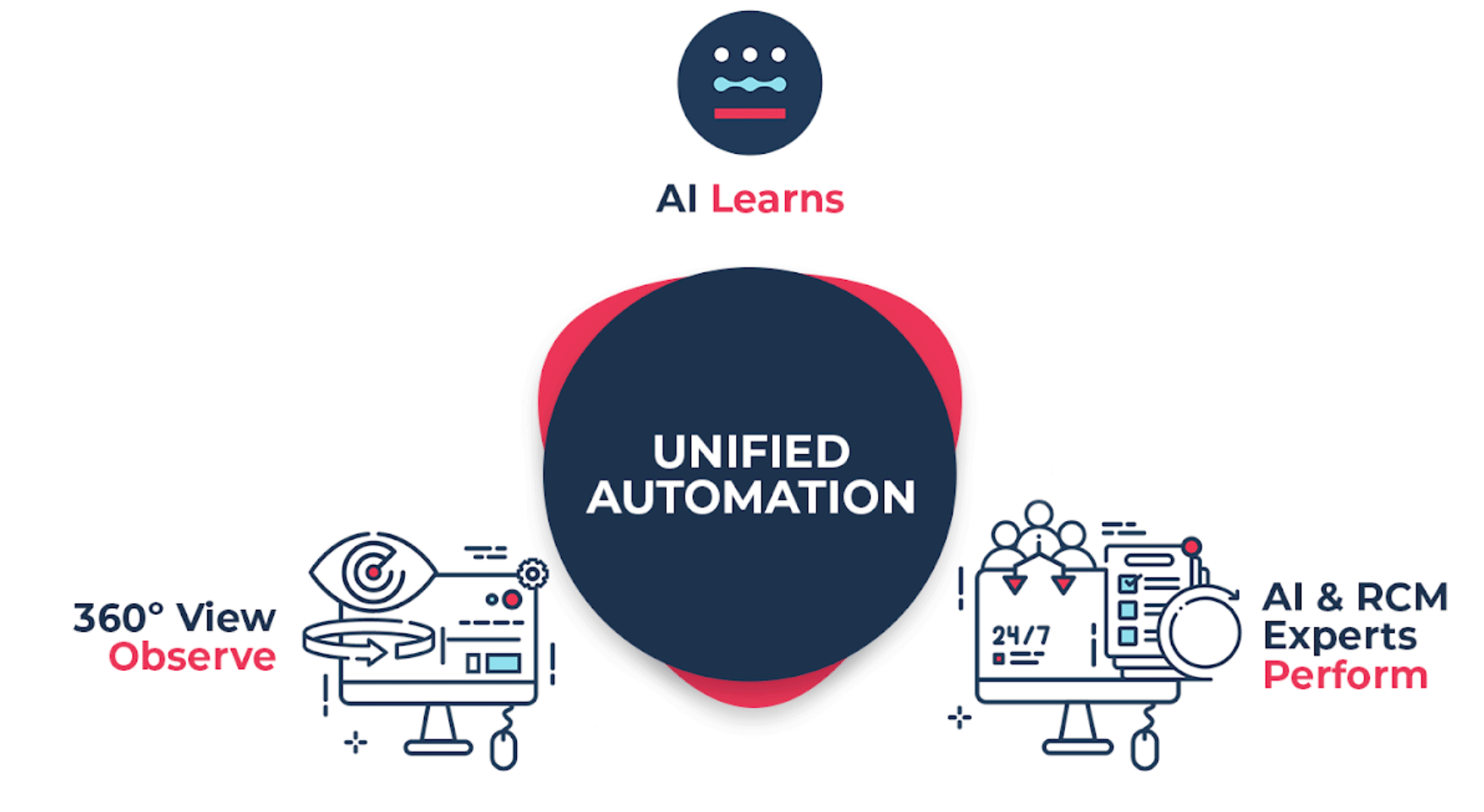 Automation across the entire revenue cycle process, from eligibility through payment, can help healthcare organizations save millions of dollars in recovered revenue annually. We have identified the four stages of the RCM process with the highest volume activities that will provide the biggest impact quickly based on real-world experience with our customers. They also happen to bookend the revenue cycle process.
TRUST & SECURITY
We're Serious About Security
Your trust matters to us and we'll never risk your confidence. AKASA is secure by design. Our technology works within our customers' existing ecosystems, abiding by their controls and creating audit trails in their systems. In fact, we capture records of every action our technology takes, so we not only ensure we stay compliant, we can enhance your team's compliance as well.
Learn More About Our Trust & Security Practices