Advances in healthcare are frequent, with new discoveries in medicine and treatment often capturing headlines. The healthcare revenue cycle sits at the financial foundation of healthcare, but unlike healthcare as a whole, it's a space where advancements are few and far between.
Fortunately, technology has started to make it possible to streamline portions of the healthcare revenue cycle. Yet, technology itself isn't enough. The right technology, and how it's deployed, mean the difference between streamlining the revenue cycle and simply throwing money away at the wrong solution.
The June edition of HealthLeaders Online Summit, Utilize Technology to Tighten Up Revenue Cycle Reimbursement Challenges, spoke to the matters of tech in the revenue cycle. Sarah Hartwig, patient access officer at Avera Health, and Amy Raymond, VP of revenue cycle operations at AKASA, offered their thoughts on automation, streamlining the revenue cycle, and beyond.
Here is the recording, followed by takeaways from the virtual event.
The Increasing Importance of Automation in Healthcare Operations
Automation has been gaining popularity in healthcare operations, specifically in the revenue cycle, for the better part of a decade. When asked about the role of automation in the revenue cycle's success, both Hartwig and Raymond had several main takeaways.
Automation's value is increasing
As time goes on, more providers are seeing the value of work being done consistently — whether you're facing staffing challenges or in the midst of a pandemic. Automation's value is being realized now more than ever, especially because of the staffing challenges many are facing.
I think automation is becoming a critical tool in your tool belt when it comes to optimizing your revenue cycle and your financial operations within the health system. Over the last couple of years, we've seen the value of having consistent work being done, regardless of what's going on with your workforce.

~ Amy Raymond, VP of Revenue Cycle Operations at AKASA
Automation is changing how we view staffing
Automation is enabling leaders to make better decisions around where staff are needed. When you're able to automate time-consuming tasks, you can determine what work needs to be done, who you need to do it, and how to use your staff more efficiently.
Automation also allows for more useful deployment of existing staff. By automating repetitive, manual work, your staff are free to work on more critical tasks, like denials and appeals.
I'm definitely looking for those opportunities at eliminating that rework and waste with a lot of those solutions. But now more than ever, we just rely on some core automation. I think what has come out of the pandemic now feels more core to what we need to have to flow and work in our environments.
~ Sarah Hartwig, Patient Access Officer at Avera Health
Staffing challenges are something AKASA hears about frequently. To help combat this, we created a report that offers actionable solutions for revenue cycle leaders — available here for free.
Automation is increasingly necessary as healthcare grows more complex
Healthcare is growing in complexity, from changing government regulations to rising patient expectations to increasing numbers of payers. This heightened complexity makes everything more difficult and time-consuming for those in the revenue cycle. Automation alleviates some of this burden, giving your team time to focus on these difficult challenges.
Streamlining Billing for Lower Costs
Technology, especially automation, not only helps with staffing challenges, but also has the ability to streamline billing and lower costs. This is something both Hartwig and Raymond are intimately familiar with. When asked how technology can help with streamlining the revenue cycle, there was a core theme at the heart of everything said:
Automation minimizes account touches
I think you can count every touch of an account as money being spent. And so when you say streamline billing processes, you know there are hundreds of points in the continuum from the point that an appointment is made or a referral is made for patient care. All of the different areas that could be touched multiple times or reworked because the first step wasn't done correctly.
~ Amy Raymond, VP of Revenue Cycle Operations at AKASA
Every claim experiences many touches along its journey, oftentimes from numerous people across a revenue cycle department. During these many stops, your team is unable to focus on other matters or help patients and are potentially making minor but costly errors.
Both speakers touched on automation's capability to streamline manual, repetitive tasks like prior auth and registration. These tasks can be a source of manual input error, which results in further problems and rework down the line. And, as any revenue cycle leader knows, once an account is behind, you're often exponentially behind on every subsequent account.
Improving the Patient Experience With Automation
Automation provides many direct, tangible benefits to the revenue cycle: streamlining of manual tasks, increased departmental output, and more time for your team. While these benefits are important, there's a secondary benefit that's growing in importance: improving the patient experience.
When asked about how automation has helped with the patient experience, both speakers had similar experiences to share.
Automation allows for better advocacy
Automation shifts the focus from the menial tasks and gives your team the time they need to focus on the patient and ask the important questions. Is their billing timely? Is it accurate? Do you have time to combat denials and ensure your patients are covered?
I think, along with automation and having that information going to patients, we're actually seeing an improvement in our ability to translate that for patients as well, so that those interactions are much more meaningful. And hopefully, we're preventing some of the questions that normally would come after the statement's received.
~ Sarah Hartwig, Patient Access Officer at Avera Health
When you can focus more on follow-up, you're naturally improving the patient experience. If the patient doesn't even have to see a bill, that's a better patient experience, Amy noted. A big part of the patient experience is their impression of your practice and how they're treated at the front desk, and a smoother billing process only helps that impression.
I truly see the billing and follow-up function as part of that patient-facing advocacy in getting those dollars from the insurance companies and from the assigned payers, because they always have more money than your patients do. And to me, that's the primary point.
~ Amy Raymond, VP of Revenue Cycle Operations at AKASA
Combatting Staffing Shortages With Automation
Staffing challenges were mentioned numerous times during the online summit, as providers everywhere continue to struggle with getting the help they need.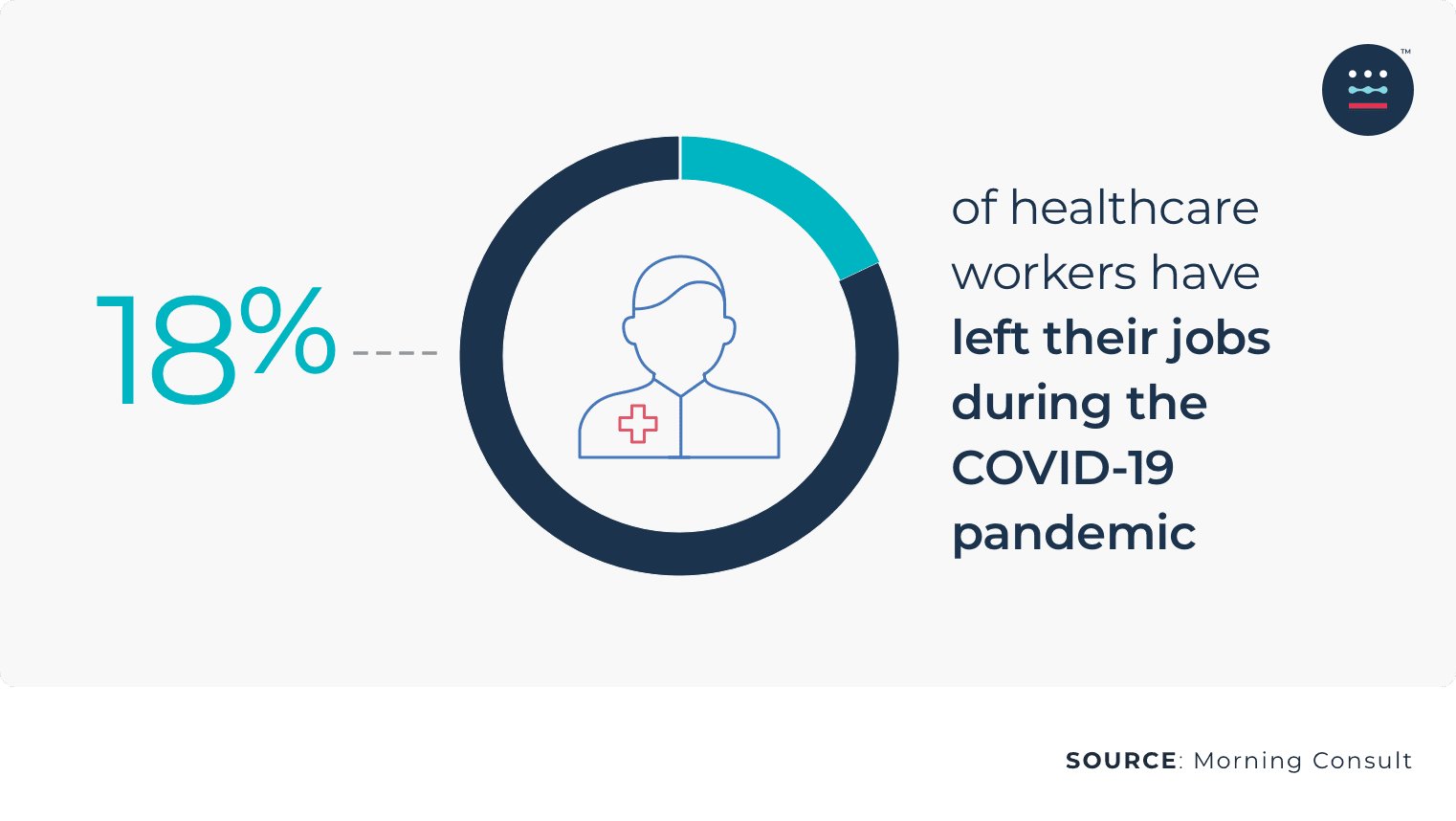 The participants were asked about automation's role in combatting staffing challenges, with several themes arising.
Removing simpler tasks adds up
Eligibility checks and prior authorization are frequent tasks for those in the revenue cycle. While both tasks are typically fairly quick, they still add up. Automating these simpler tasks allows even limited teams to focus on areas where they can make the biggest impact.
We definitely have areas where we still need to have a workforce in place. But really, it's about: how do we leverage automation for some of those basic movements of information from point A to B, so that we can optimize that? So areas like eligibility checks, prior authorization — again, moving information from point A to B — has been very helpful to make sure that we're spending our time and effort where it's needed.
~ Sarah Hartwig, Patient Access Officer at Avera Health
You may not need the same roles as before
As automating ramps up in your organization, it's possible you realize you don't need to fill every seat. You're simply able to do more with less. Where you had a team working on prior auth and claims status before, you may have automation taking care of those tasks.
As you continue trying to hire, you might realize those seats no longer need to be filled, and you now need more experienced people who can work denials or patient-facing matters.
Knowing which seats you need to fill and which you can leave vacant is especially important, as hiring continues to be a challenge for providers. Nearly 60% of providers report having more than 100 open positions in healthcare operations.
Automation enables staff to do more engaging work
Staff often want to work at the top of their skill set. When you automate the more menial tasks, you give them the bandwidth and opportunity to flex and build their expertise.
Part of the shortage issue is keeping staff as engaged as possible and happy in their workplace. There's a myriad of reasons that someone would leave an employer. But one thing that I've seen is allowing your team to work at the top of their skill set by taking some of these easily automatable tasks off of their plate keeps them more satisfied with their job.
~ Amy Raymond, VP of Revenue Cycle Operations at AKASA
Changing How We Think About the Revenue Cycle
Technology is making it possible to change how we think about the healthcare revenue cycle entirely. Both speakers were asked about how technology and automation could shape the future of the revenue cycle and had this to say:
Focus is shifting from back to front
With staff and time both limited, especially by manual tasks, revenue cycle staff often have to focus on highest dollar accounts and denials.
Streamlined workflows with automation make it possible to shift your team's focus from back office functions to fixing front-end, patient access issues. This is the result of your team spending less time on manual tasks and being able to divide their time between business office or back office processes and patients.
We are really working to identify potential denials early on, in order to make those prevention factors and put those in place. We already talked about prior authorization and medical necessity. Again, that has led to much more conversation and inclusion of the care team, so they're aware — even at the point of ordering and making those selections. Really moving up front those financial clearance processes so that we're engaging patients. They know they're out of pocket. They know what to expect. Again, easing the ask and presenting information in a much more automated way for patients.
~ Sarah Hartwig, Patient Access Officer at Avera Health
Patients will expect to know more, sooner
Between the price transparency rulings and the speed of automation, patients seem to expect to know more, sooner. They want out-of-pocket costs and price estimations early on. They want quicker billing.
On top of this, it will be expected that issues are addressed closer to the patient visit. Automation makes it possible to quickly flag denials and start appeals, making it possible to fix issues sooner, rather than at 30 or 60 days.
Choosing the Right Automation Vendor
With automation increasing in importance, the webinar conversation naturally shifted toward choosing the right automation vendor. Hartwig called out several factors her team considers when thinking about automation vendors:
Transparency: Vendors should always be transparent about how they're working in your system, what it is they're doing, and what's required from your team or your patients.
Interoperability: Automation should grow with your organization and workflows over the long term and have the ability to function in those workflows as they evolve.
Trustworthy: An automation vendor relationship should be exactly that — a relationship. You should have a long-term relationship, not a simple business partnership. As part of that, your vendor should be communicative about what they're doing, building trust.
Reliable: The work of the automation needs to be reliable and consistent. If quality isn't there, the automation isn't worthwhile.
We've noted that productivity is a factor, but just as important alongside that is quality. So any solution, any automation that we're looking for, if we're truly leveraging the patient to self-serve for instance, we ask: how do we also build in quality factors so that it doesn't take any type of rework to go back and look at information? We don't want to have to rework this later on in the revenue cycle.
~ Sarah Hartwig, Patient Access Officer at Avera Health
If you're looking to take what was covered in this summit and put it into practice, AKASA combines leading-edge AI and machine learning with a team of revenue cycle experts to make healthcare operations more efficient.
Our automation sits upstream in your workflow, assigning itself appropriate tasks and getting faster and smarter with every completed process. If there's an outlier or change to your systems, our system flags our engineers and experts, who complete the work manually while the automation learns and advances.
A more streamlined, effective revenue cycle can be more than just a dream or discussion. Sign up for a free demo and see how AKASA can help you relieve your staff of manual tasks and improve the patient experience.