Unified Automation™
Fundamentally Restructuring Costs in the Revenue Cycle
Our Approach
Technology Is Not Keeping Up With Revenue Cycle Needs
Revenue cycle leaders are on a mission to be better stewards of the healthcare dollar. They recognize the ever-increasing demands on their team brought on by an increasingly complex reimbursement environment. When complexity can't be addressed by simply adding more staff, leaders often explore new technologies to drive efficiencies at scale. The technology industry has not stepped up to help revenue cycle leaders meet their goals. 
Modern machine learning technology is often focused on front-end clinical applications, and little thought is given to applying those same approaches to the back office.
Most current automation efforts are driven by repurposed (and decades-old) technology from other industries, such as robotic process automation (RPA).
At AKASA, we've developed a new approach we call Unified Automation™ — a single solution to automate and simplify revenue cycle management. We built Unified Automation™ by developing a set of core machine-learning principles — like the best ways to monitor existing workflows, learn from workflows at scale and quickly adapt to change. We then built proprietary technology from the ground up to apply these core principles to the unique challenges of healthcare revenue cycle management.
Purpose Built for Healthcare Revenue Cycle Operations
Learn About Unified Automation™
CASE STUDY: Midwest Health System
4 Hospitals, 33 Clinics
$966M in Net Patient Revenue
AKASA works with a leading provider of care in the Midwest that has experienced significant growth in volumes over the last few years. To stay ahead of these volumes while continuing to manage their cost to collect, the health system worked with AKASA to deliver Unified Automation™ to support production out of the centralized business office. AKASA automated revenue cycle tasks effectively allowing them to shift resources from insurance follow-up activities to other revenue cycle functions.
16,518
Accounts worked per month equivalent to 16.5 FTEs
103,304
Accounts Statused by AKASA in 9 Months
10,330
Hours of Work Saved in 9 Months
71.3%
Accounts Removed from Staff Queues
Observe. Learn. Perform.
How Unified Automation™ Works:
Unified Automation™  delivers unparalleled efficiency to revenue cycle operations. Our proprietary system observes actions, learns them, and performs them faster and more accurately than people. The system is combined with the expertise of our revenue cycle operations analysts to manage outlier or exception claims. AKASA's proprietary Unified Automation™ software technology operates within a healthcare systems' existing electronic health record (EHR) and medical billing infrastructure. The solution consists of three distinct parts that work together seamlessly.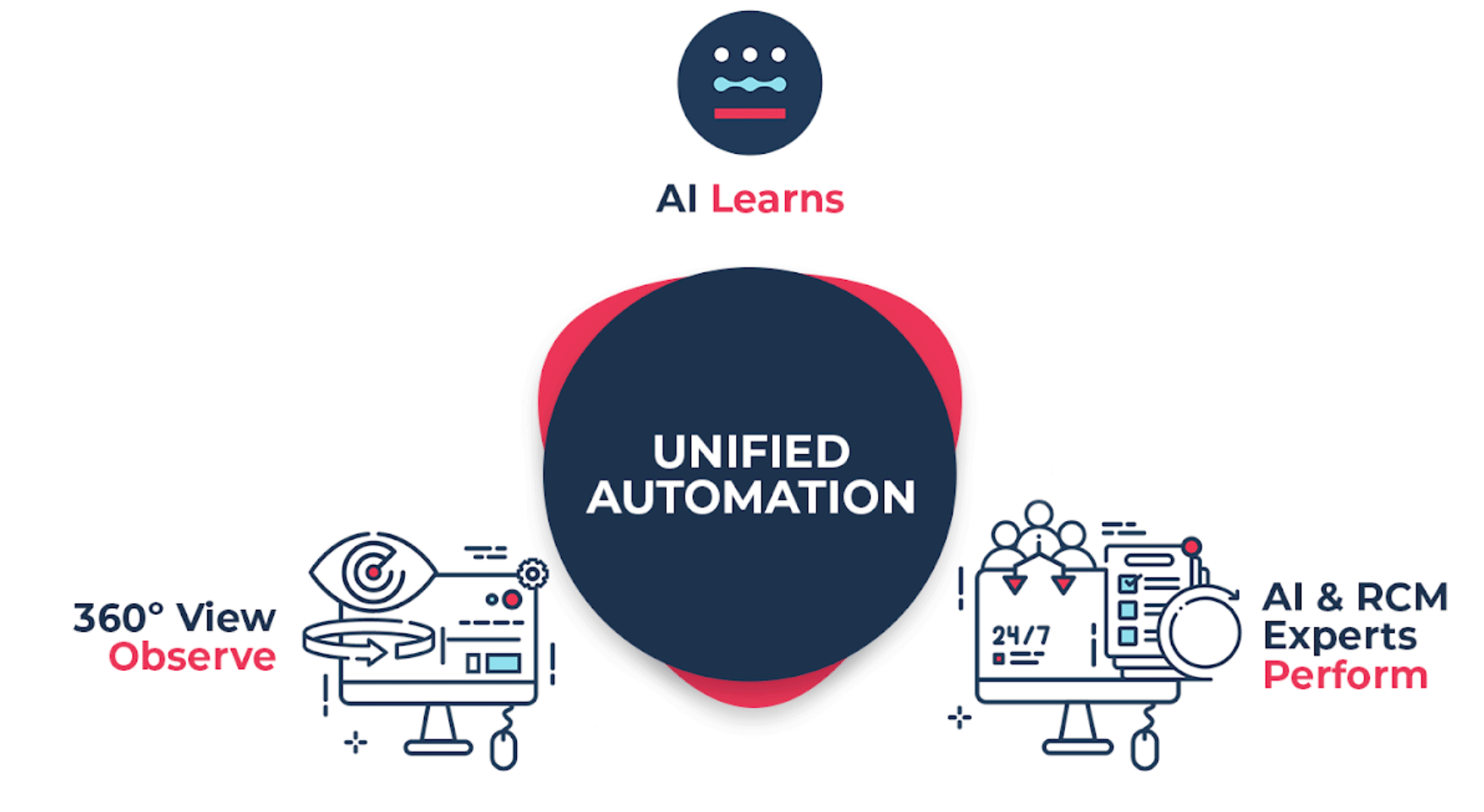 Resilience and More
Unified Automation™ is antifragile, a concept that does not apply to traditional automation tools such as RPA bots. Being "antifragile" means a system extends beyond simple resilience or robustness. Resilient systems resist variance and disorder and stay the same; an antifragile system thrives and improves itself as a result of that same variance and disorder.
AKASA's Unified Automation™ is driving unparalleled performance for RCM teams today. Our solution operates within the existing electronic medical record (EMR) and billing systems of our clients. Our AI can be up and running within 90 days of receiving data — providing real results rapidly. In addition, our deployments can be done entirely remotely, minimizing staff disruption, reducing costs and alleviating concerns about COVID-19.
Houston Eye Associates
24 Ophthalmology Clinics
Houston Eye Associates, a leading provider of ophthalmology care in the central US, has experienced significant volume growth over the last few years. In addition, due to COVID-19, the provider staff experienced a significant productivity dip as billing staff made a rapid and unplanned transition to remote work. To effectively manage increased volume, while continuing to manage their cost to collect, Houston Eye Associates used AKASA's Unified Automation™ to support revenue cycle production out of their centralized business office.
100% 
Virtual implementation

with no onsite support or knowledge transfer
14 weeks
Full deployment from initial proof of concept
23
80%
Available payer volume worked in production
Prioritize High Volume RCM Activities to Achieve Measurable Impact

AKASA's Unified Automation™ approach works across the revenue cycle using your existing systems and established processes. We have identified key areas of revenue cycle operations that are ideal for initial automation efforts: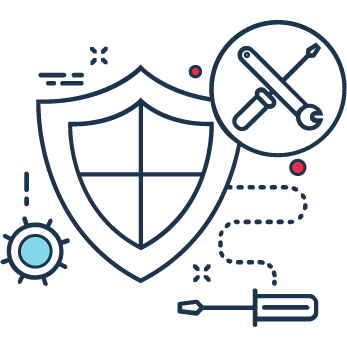 PRIOR AUTHORIZATION:
Identify authorization requirements, initiate authorization via payer websites, and check authorization status to ensure patients are fully supported by their third-party coverage to receive care with full reimbursement. Authorizations are one of the leading causes of denials, so this will prevent denials and reduce back-end work associated with denials appeals.
ELIGIBILITY:
Leverage machine learning to automatically input insurance card scans into registration/EMR system fields and check eligibility on the front and back end of the revenue cycle. This will prevent denials and reduce rework out of the business office.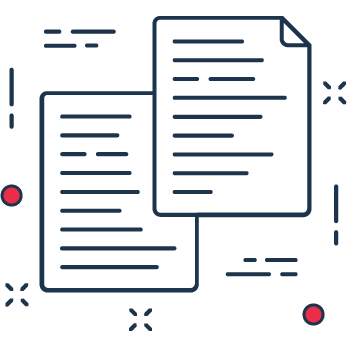 CLAIM STATUS:
Complete follow up to claims with no payer response by checking the claim status on payer websites, pulling back relevant information into EHR/PAS, and prioritizing the need for escalation with the payer. This will drive down A/R and increase your cash flow.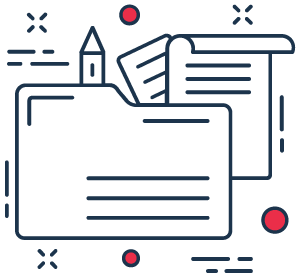 DENIALS MANAGEMENT:
Effectively manage high volumes of denials. Where adjustment is required due to managed care requirements or accounting practices, automatically perform that task and free up your team to tackle more meaningful, revenue-generating activities. This decreases overall write-offs rate and increases collections.
As Seen In