As a part of our People of AKASA series, we're interviewing the folks behind the brand. From engineering to revenue cycle operations to customer success to culture, here are the people building the future of healthcare with AI.
Today, meet Joelle Newnam (she/her), head of sales, and learn about how she got started in healthcare, her experience on the set of "National Treasure," and her seashell parrot. Connect with Joelle on LinkedIn.
The thing I love about working in healthcare is we all share a common mission — to provide quality care for humanity. And I also know there is SO MUCH room for improvement. If I can help have a hand in that (no matter how many steps removed), I feel like that's a life well-lived.
~ Joelle Newnam, Head of Sales at AKASA
1. What's your role at AKASA?
As head of sales, I work with folks across the organization to bring our thought leadership and messaging to the market. I oversee the recruitment and training of our sales team to ensure they are worthy AKASA ambassadors. And I help strategize on and deliver customer proposals to enable the growth of the firm.
2. What has been your favorite moment at AKASA so far?
The sales team had an opportunity to get together for an offsite last summer. We met up in Chicago, did a day of training, and went to a Cubs game. It was the first time I actually met my team in person, so that's probably the best moment so far. (Though I'm really looking forward to our next offsite, given the team has more than doubled since then!)
Running a remote team, for me, has been easy. The reality is that in sales pre-COVID, your team was nearly always on the road anyway. So COVID didn't change things that much.
However, things like review delivery or training sessions — conversations that historically were always better conducted in person — can be tricky. It's harder to read a room or gauge people's non-verbal cues when in Zoom.
My approach is to build a fully transparent, supportive culture. If my team knows that anything I'm doing is because I want to help them achieve their maximum potential, then people tend to be more open with you in return. It makes for a more collaborative, trusting relationship — which can transcend geography.
Plus, I like to try and ensure that our team gatherings still have those "water cooler" moments — What shows are you currently binging? How did that first date go you were so excited about? Did your kid get into their top choice college?
One of the pitfalls of remote management is that because we get so fatigued, people tend to jump right into business so they can move on to the next thing. But being purposeful about those social moments is critical. I will literally put time stamps on my personal meeting plans and bake in at least 5–10 minutes of upfront conversation.
As we have grown (and continue to grow), this has been so important to ensure new folks feel welcome and get a sense of our team culture. We are looking for people who are willing to dig in quickly, embrace our firm values, and serve as strong AKASA ambassadors.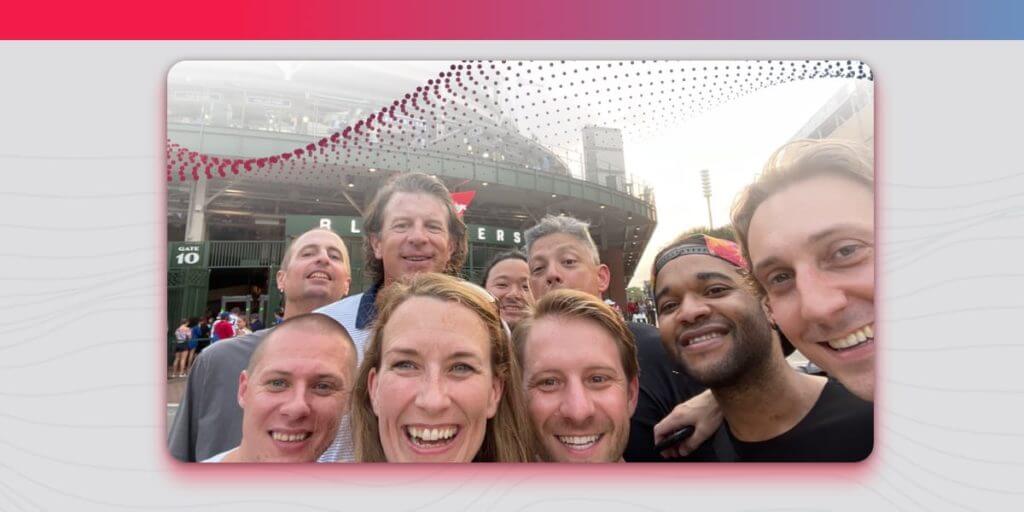 3. How did you get started in healthcare?
I'm a first-generation college graduate. My grandparents never even graduated high school. When I graduated, I had $150,000 in student loans (that I have six more years of paying off), so my early career days were tough. I was caught between the struggle of wanting to do something I really enjoyed but needing to be paid enough to afford rent and bills. And I had to navigate that world without guidance from anyone in my life who had ever done that.
I started working at the front desk of the Four Seasons Hotel in Washington, DC, which I then parlayed into a temporary position as a production assistant on "National Treasure." Then I found another temporary role at a company that hosted leadership conferences for students. I was writing curriculum, negotiating contracts with hotels and bus companies, hiring, training, and reviewing faculty, and ensuring smooth logistics of bringing 200+ middle school students to Washington, D.C. for six days at a time — for 36 weeks out of the year. I loved that job, but I wasn't earning enough to avoid having to charge my groceries every month.
I found the Advisory Board Company through a "best places to work" list in Washingtonian magazine. I applied for an account manager role, and, as it turned out, the department head had previously worked for the same leadership conferences I did. He took a bet on me, and that role (and his mentorship) forever changed the trajectory of my life.
For three years, I served as a liaison between half of the country's hospitals and health systems and the wealth of Advisory Board resources. I loved building relationships with healthcare executives and was delightfully surprised that I could often teach them something, despite their having many more years of experience than I had. I decided to pursue a healthcare MBA on the side (because I didn't have enough student loan debt!) and then moved to sales, where I broadened my scope to include international healthcare and continued to foster my passion for people management.
The thing I love about working in healthcare is we all share a common mission — to provide quality care for humanity. And I also know there is SO MUCH room for improvement. If I can help have a hand in that (no matter how many steps removed), I feel like that's a life well-lived.
4. What's the most unusual career moment you've ever had?
Working on "National Treasure," as I mentioned. It wasn't glamorous. Basically, I ran errands and got food for the director, cinematographer, editor, and producers each day. I don't have a nod in the credits, but I do still have my set pass somewhere! And one night, they needed to test a shooting location, so I stood in for Diane Kruger, which is my closest brush with fame, I think!
5. What thought leaders in your field do you admire?
Atul Gawande's book "Better: A Surgeon's Notes on Performance" really galvanized my passion for how healthcare can always improve. The notion that major improvement can be achieved with simple innovations really stuck with me — like how infant mortality rates plummeted with something as easy as the Apgar Scale. I also really respect Dr. Gawande's humility. He was very forthcoming in noting that he, too, can always do better, and I think that's something we can all relate to.
6. What AKASA value is the most meaningful for you?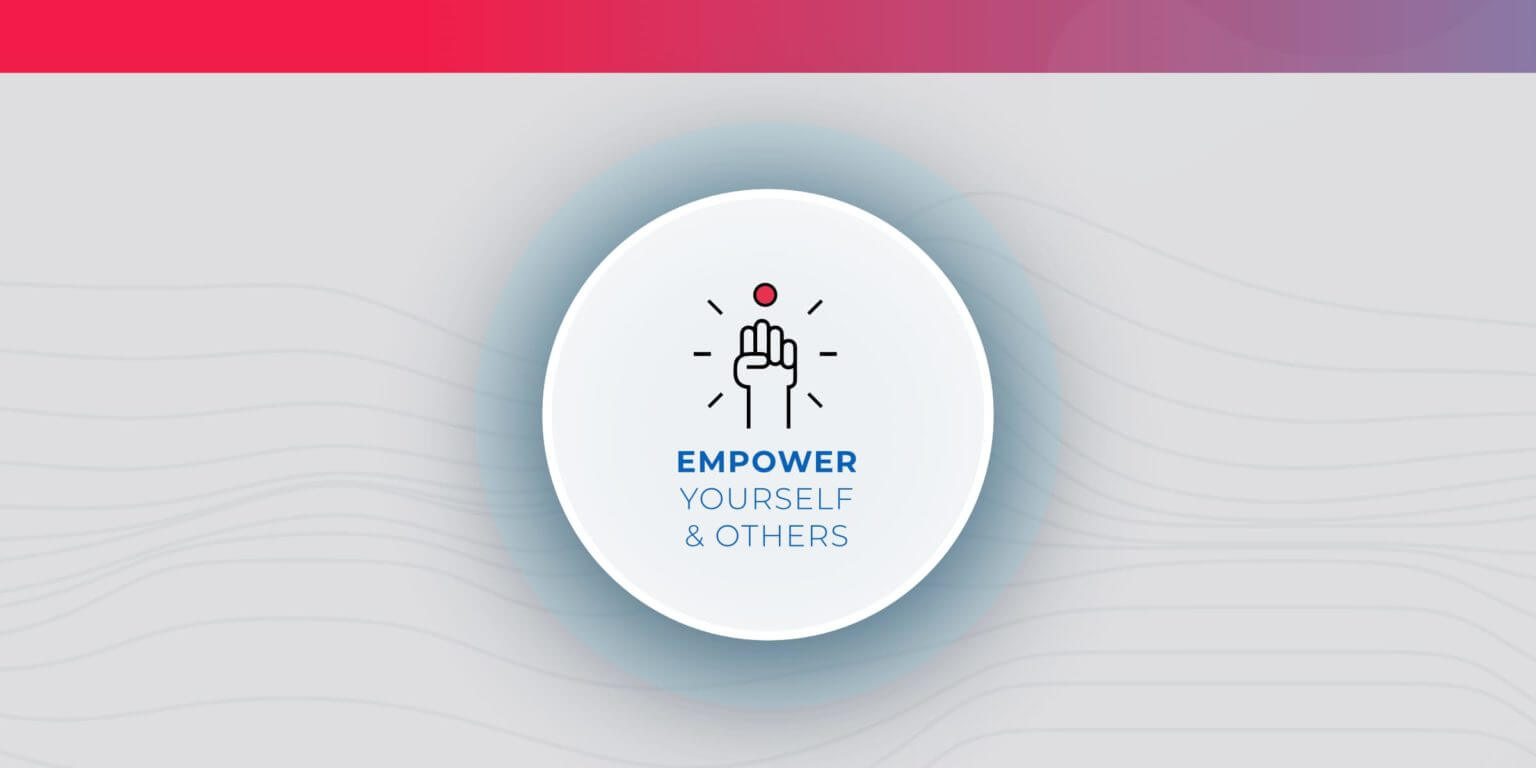 One of the things I aspire to do with all of my team members is to help them be the best versions of themselves. Early in my management days, one of my managers shared with me that a strength of mine was identifying who was good in their role, what their potential was, and where they might be better served in a different position.
The thing is — I can't stand anything phony. I've never had much patience for people pretending to be something they're not, so I'm constantly looking for the "real" you. And when I find it, I want to encourage the best of it to shine. I try to do that through candid yet supportive feedback and ongoing career path conversations.
7. Where are you living and working these days?
I grew up in Connecticut — about 75 minutes outside New York City. I moved to Atlanta for college, Chicago for graduate school, then D.C. for my first job. Eleven years ago, I needed a personal change and asked my employer if I could work remotely. I moved to Philadelphia — it felt like it was a good place (affordable yet accessible).
While living there, I met my (now) husband, Michael, online. He is a professor of political theory at Lafayette College in Easton, PA, which is about an hour and a half northeast of Philadelphia (and, coincidentally, about 75 minutes outside New York City). Since he wasn't able to work remotely, I moved to the college town — which is, serendipitously, where one of my three sisters was already living. Easton is also home to the world's largest crayon.
Given that I was already remote, finding a home in Easton with space for a home office was critical. I work on the third floor of our house, which was built in 1900. It's the one space in the house my children are not allowed to play in, so it is also my sanctuary.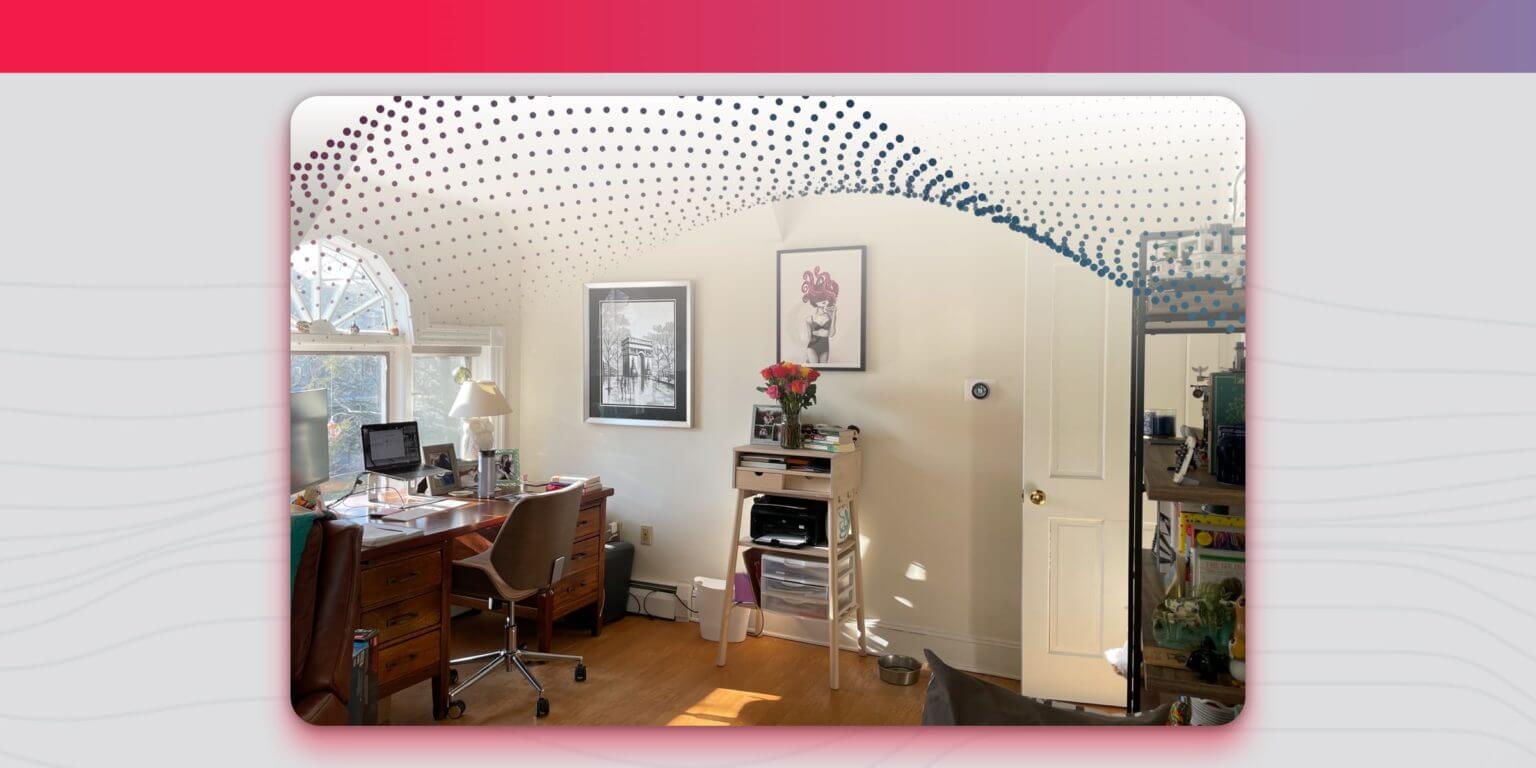 It turned out that Michael's mother and I grew up in the same town in CT and had even gone to the same high school. In fact, when Michael's grandfather died (the first time I met his extended family), I knew more people at the funeral than he did.
We have a six-year-old daughter, Billie Frances, who thinks she's 16. She's smart and strong-willed and knows every word of pretty much every Lin-Manuel Miranda song. And we have a three-year-old son, Hawthorne Patrick ("Huck"), who is pure joy and would eat his weight in chocolate every day if we let him.
8. What's one thing on your desk that's particularly important to you?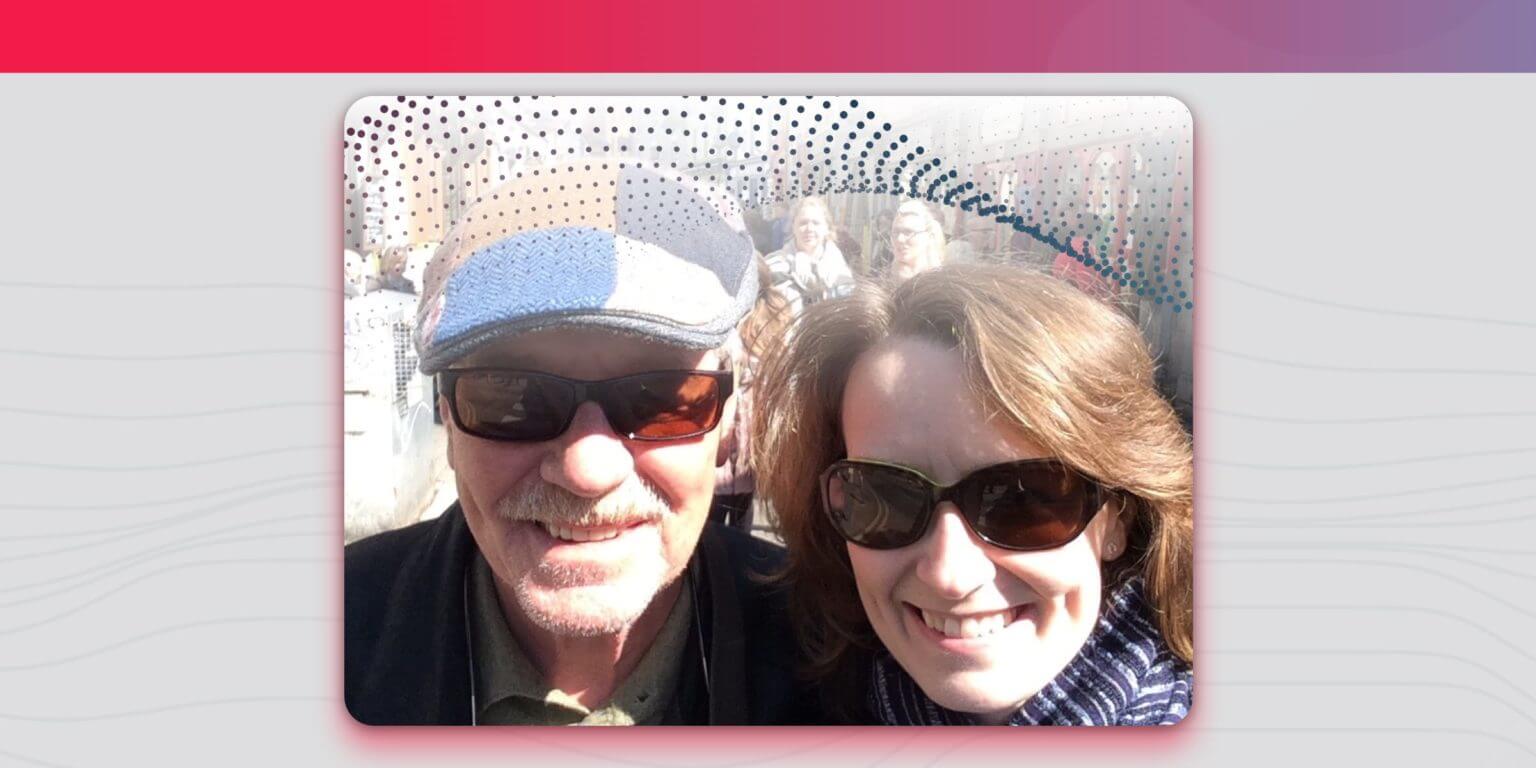 So my dad was a salesman. He sold men's clothing to retailers in the early 1980s. And that meant a lot of travel. One trip, he brought me back this parrot made entirely of small seashells (I think he had been in San Diego). Many of the shells have broken in 40ish years, but this souvenir is one of my most treasured belongings, particularly since he passed away four years ago. He would have gotten such a kick out of my being named head of sales.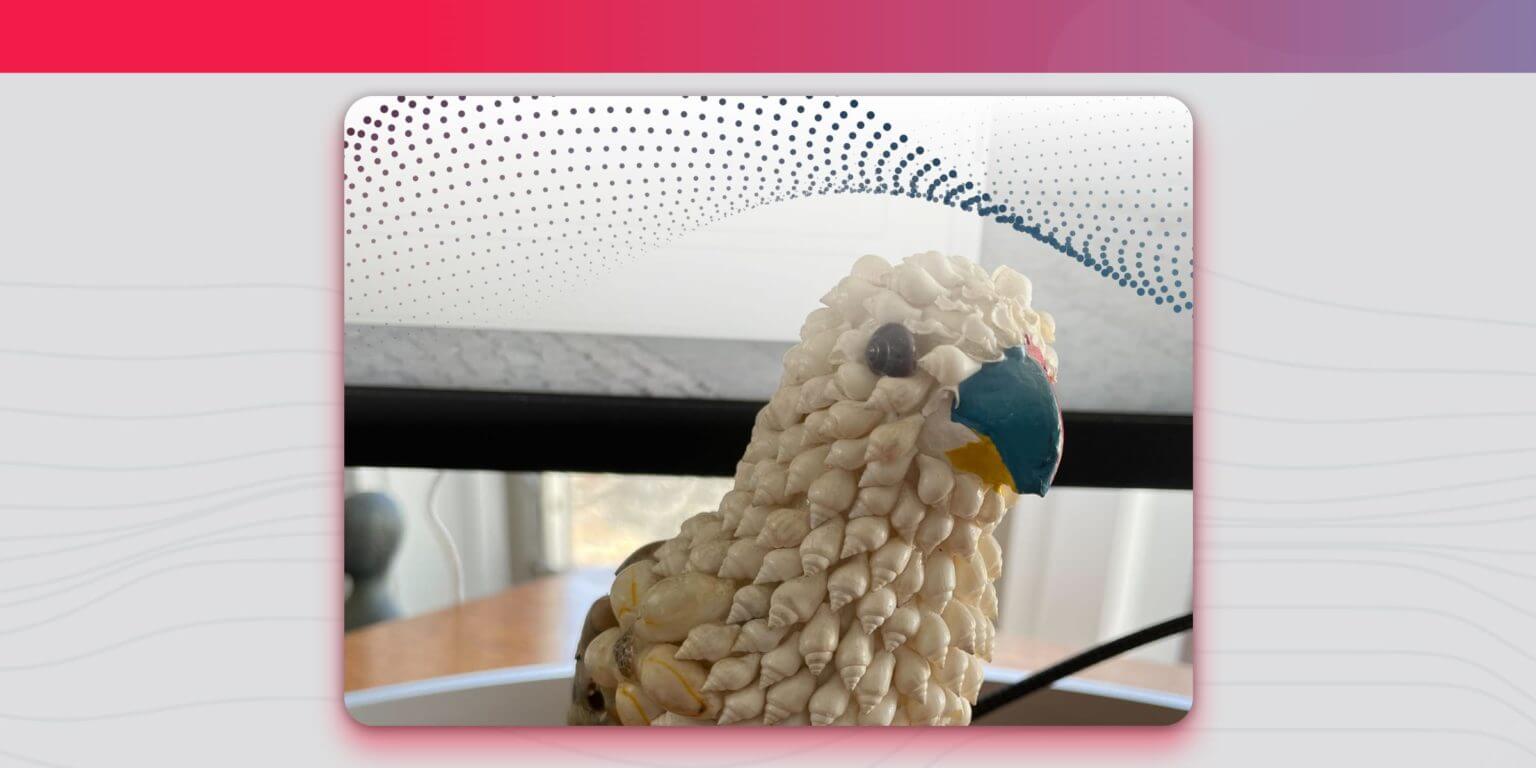 9. What has been your favorite vacation?
I LOVE to travel but have mostly done so in Europe. Italy, France, Spain, Belgium, England, Ireland, Oktoberfest, Iceland, and many others — they've all been fantastic trips. Since the kids were born, we've also taken more trips than we probably should have to Disney World and are already planning our next one.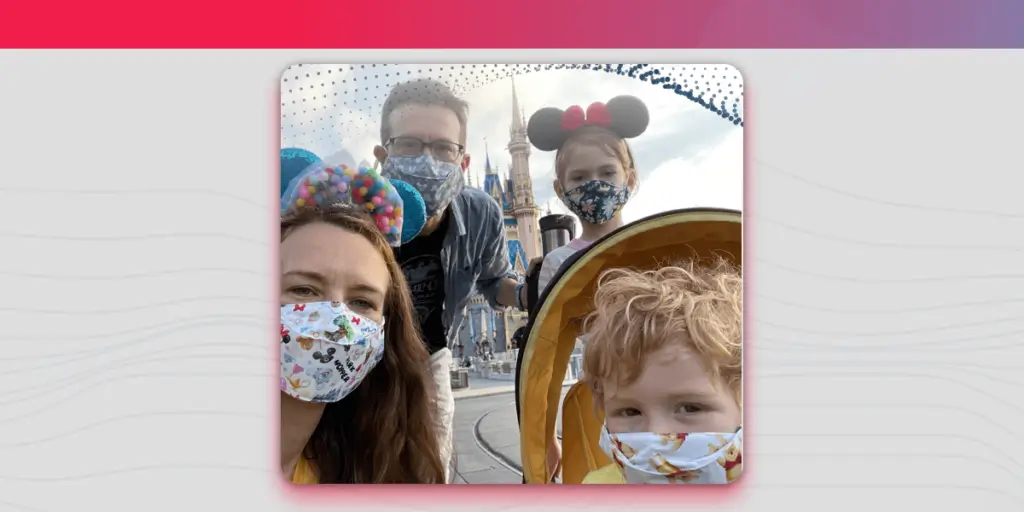 10. Are you a morning or night person?
Without question, morning. But I look forward to mornings again when my kids actually sleep later than I do so that I can enjoy my cup of tea and crossword puzzle in peace and quiet.