As a part of our People of AKASA series, we're interviewing the folks behind the brand. From engineering to revenue cycle operations to customer success to culture, here are the people building the future of healthcare with AI.
Today, meet Hak (he/him), our AI technology lead, and learn why he wants to solve problems that matter. Connect with Hak on LinkedIn and check out his personal website.
I enjoy working on ML for positive impacts, and I'm proud that at AKASA, we're solving problems that directly matter to people's lives!

~ Byung-Hak Kim Ph.D., AI Technology Lead at AKASA
1. What's your job at AKASA?
As an AI technology lead, I am primarily responsible for advancing AKASA's machine learning research vision, including choosing impactful problems, carrying out projects autonomously, and working closely with engineers to build.
This is my third startup, and I was one of the first hires here. I like innovation — finding problems, generating creative ideas, improving upon existing ideas in machine learning, and delivering thoughtful solutions to impact our products continually.
One of the critical differentiations at AKASA is our AI and ML expertise. Along with other colleagues, I regularly publish peer-reviewed papers to share our research and findings.
I just presented at the Machine Learning for Healthcare Conference on a new research study about how a machine learning approach outperformed current models for automatic coding of inpatient clinical notes by more than 18%.
Another high-level theme I researched recently was how to address Baumol's cost disease in healthcare with machine learning. In particular, I was interested in harnessing state-of-the-art deep learning techniques to automate how medical bills are processed and paid in healthcare revenue cycle management settings.
2. Why did you join AKASA?
I wanted to do something that my daughter, Hayden, could be proud of. As I told my wife, Heidi, when I was thinking about joining the team: "There are a lot of complaints about the U.S. healthcare system, and the team has the vision to solve some of those pain points through AI."
In the summer of 2017, I took a short career break between my first and second startups (Capio, followed by Udacity). This break allowed me to look back on myself and my role in Silicon Valley. I realized that my career had been primarily influenced by the hustle culture that dominates the Valley. My work had never directly helped my neighbors, unlike my intentions. It was a heartbreaking realization. I was determined to live by doing meaningful work, labor, and innovation that positively impacts my neighbors — directly — in the age of AI.
I enjoy working on ML for positive impacts, and I'm proud that at AKASA, we're solving problems that directly matter to people's lives!
3. Where have you lived?
I grew up in Seoul, Korea, and spent my twenties in Sri Lanka and Cambodia working for the Korea International Cooperation Agency (KOICA), referred to as "the Peace Corps program in South Korea." Then I moved to the U.S. for grad school at Texas A&M University. Since I finished my Ph.D., I've been living in the Bay Area.
4. What was your first job?
When I started applying for jobs in the spring of 2011 during the last year of my Ph.D., there weren't many opportunities in AI or machine learning. I started my first job in the core R&D team of Marvell Semiconductor, similar to my graduate labmates.
I joined a core R&D team leading innovation in the storage field for more than ten years. Given the nature of the group, we had a lot of authority and autonomy at the same time.
I was responsible for proposing a new signal processing algorithm idea to improve the current system's performance at a meeting where the manager, director, and VP came every week. With the benefits from the sharp feedback pouring in and the numerous discussions and conversations that followed, I grew from a fresh PhD graduate who just finished Ph.D. to a more mature architect.
5. What's one word you'd use to describe AKASA?
Change.
We innovate new ML systems towards a future where patients aren't bankrupted, and healthcare workers can solely focus on the "care" part of healthcare!
6. What do you think makes someone successful at AKASA?
Different technical people have different styles. They're often somewhere in between the problem-solver and problem-creator types. The problem-solver solves defined problems, and the problem-creator identifies new problems.
In a typical educational environment, many people are taught to be problem-solvers who technically solve known problems. There are more problem-solvers in society and relatively few problem-creators.
I think it would be good for more people to grow as problem-creators to bring category-defining (or disruptive) innovations through AKASA.Learn how AKASA uses machine learning and an expert-in-the-loop system to solve for the unknown unknowns in this Forbes article by CEO Malinka Walaliyadde.
7. What does your workspace look like?
My home office consists of a stand-up desk and ErgoStool, plus two monitors (one horizontal and one vertical) and an AKASA gaming pad. And, of course, a stack of research papers.
This is a photo from when I was in the AKASA office pre-COVID.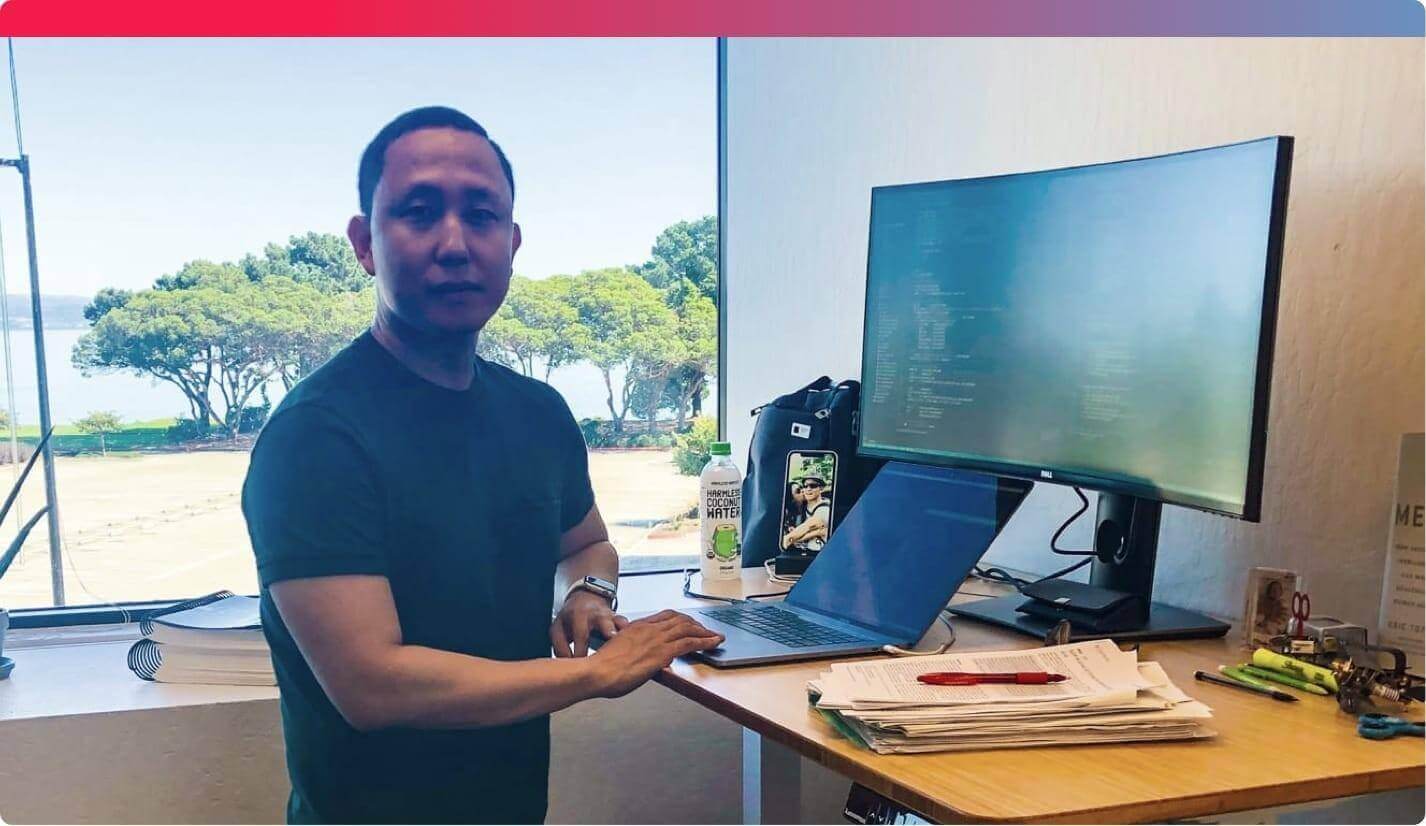 8. What's the last book you read?
I occasionally write book reviews for Korean speakers. Here are three books I read recently that I think many people will find interesting:
9. What AKASA value is the most meaningful for you?
Lead with Empathy because we're like a caring physician who also holds a Ph.D. in engineering!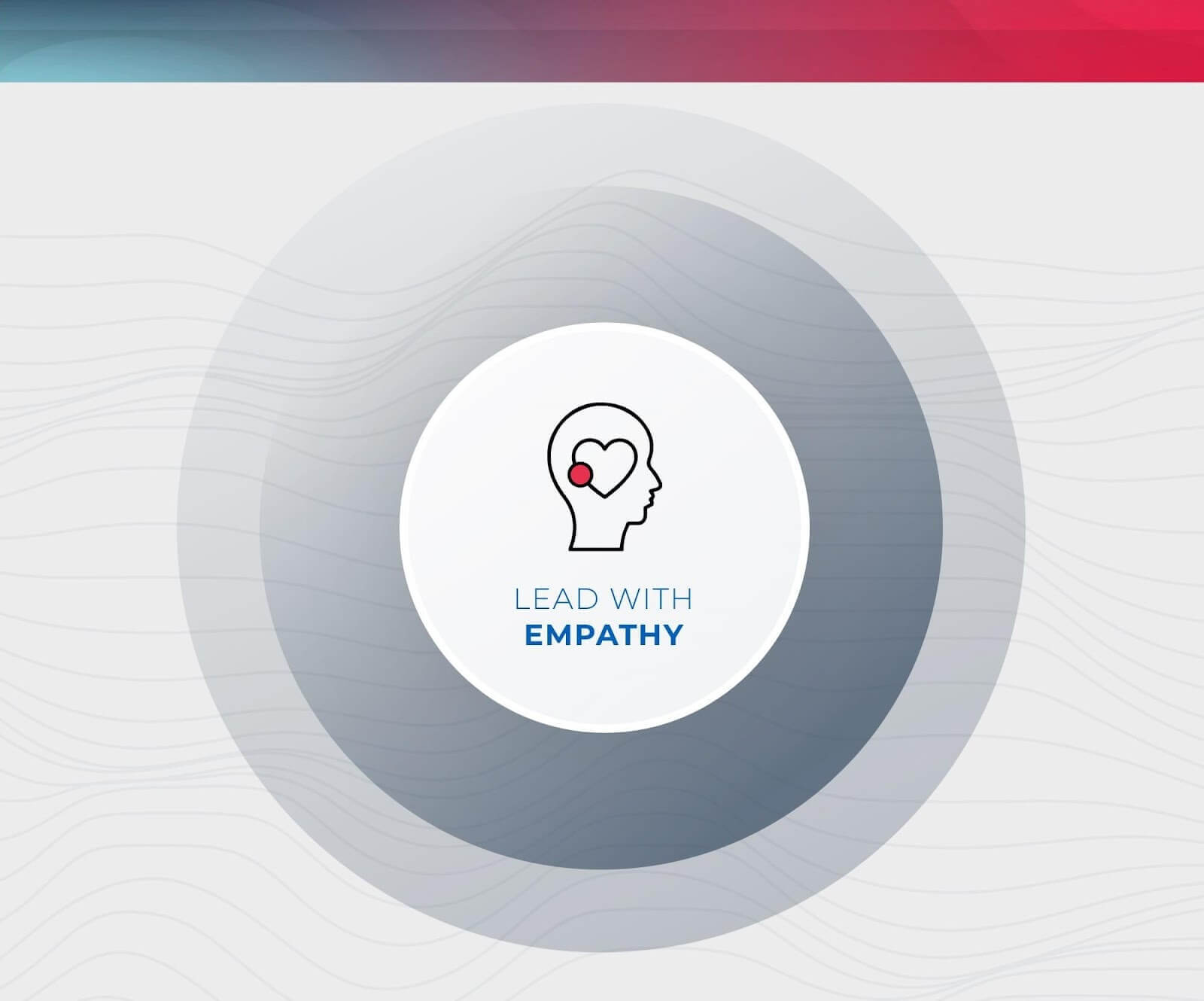 10. Complete this sentence: I am happiest when…
I am happiest when my daughter Hayden reads her books while I am reading research papers.
Read more about Hak's work at AKASA: